Previous

|
Next product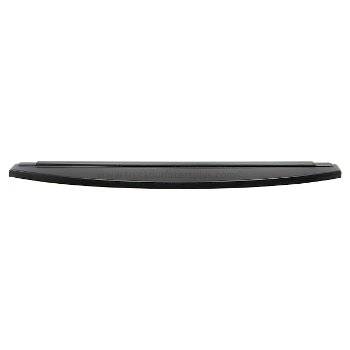 Leer Tailgate Cover - 2009-2018 Ram Trucks 1500 (2010-2018 Ram 2500/3500)
Item ID: 3934
DUE TO THE SIZE OF THIS PACKAGE - ADDITIONAL SHIPPING AND HANDLING IS REQUIRED (SEE SHIPPING RATE AT CHECKOUT)
Black Plastic
Tape on installation
Installs over existing tailgate cap (this part is a very snug fit)
Fills the gap on the top of the tailgate
Hump on the top helps seal and prevent the tailgate from being open when the topper door is down
Used for Leer truck toppers where the rear door DOES NOT have a plastic or fiberglass door skirt (* a door skirt is a part attached at the bottom of the door which curls around the factory installed tailgate).
Only works for truck toppers made for the 2009-2018 Ram 1500 (2010-2018 Ram 2500/3500) (also fits 2019-2020 Ram Classic Body Style) trucks. If the topper is made for any other year or make this product will not fit/work.